About Us
TCT West Property Management Services, LLC is a growing Commercial Property Management/SFR Investment sales company serving the Phoenix metropolitan/west valley.
We offer full service Commercial property management services, as well as SFR Investment sales acquisitions.
At TCT West, we understand how important your investments are to you.
With over 20 years of real estate experience we know how to protect your investment.
We provide the Highest Quality Customer Service you expect to maintain the value of your investment.
We are a Property Management/Investement sales Company with integrity and values, providing superior service.
If you want the best, hire TCT West.
West Valley Office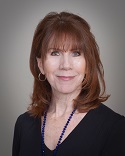 Erin Cowley
Designated Broker
Commercial Property Manager/SFR Investment sales
623-230-4112
erin@tctproperties.com