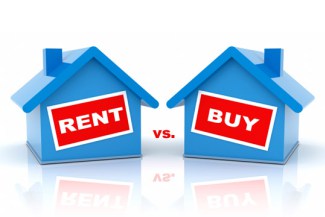 Renting VS. Buying a Home
Is it better to rent or to buy a home? This is a question that requires you to examine all of the elements of the decision. Choosing where you will live and whether or not you will rent or own, is an emotional decision as well as an economic one. There are both pros and cons that need to be weighed when making the decision to rent or purchase a home.
Pros of renting a home
Lower cost up front- If you decide that you are going to rent a home, you will not need as much money up front as you would if you were going to purchase a home. As a renter you will typically be required to pay first months rent, a security deposit, and a pet deposit if applicable. If you buy a home you will be required to pay the down payment, closing costs, costs for the home inspection, and other potential processing costs. The financial difference of renting vs. buying is a few thousand dollars that will need to be paid up front if purchasing a home.
Time to establish credit- If you have bad credit, creating a history of on time rental payments will help you to build good credit. If you plan on purchasing a home in the future, good credit will be a necessity to do so.
Less maintenance- If you are renting a home, you will not have to worry about unexpected repairs. When an issue arises you will simply call your landlord to coordinate any repairs that need to be made.
Flexibility- If you are new to the area, you can rent and use this time to research neighborhoods to see where you might possibly want to buy. By renting you can test an area without committing to it.
Pros of Buying a home
Build Equity- When you pay rent, you don't own anything. When you pay a mortgage, you increase your degree of ownership in your home with every payment. Also, you can borrow against your equity in the home to pay for major purchases and you can refinance your home at favorable rates to help fund major purchases.
Maintenance choices- If you own a home, you can decide how to handle the maintenance issues that arise. If you live in a rental, you are at the mercy of the landlord when repairs are made and how.
Freedom to do whatever you wish- When you own a home you have the freedom to do anything to the home you wish. When you are renting a home, any changes that you wish to make will first have to be approved by the owner.
While a home can be a good investment, many financial experts caution against purchasing a home simply as an investment. Also, keep in mind that the dynamics of real estate markets across the U.S. vary greatly. This reality requires each consumer to be educated not only in terms of their own finances, but about all the data for the market in which they are looking.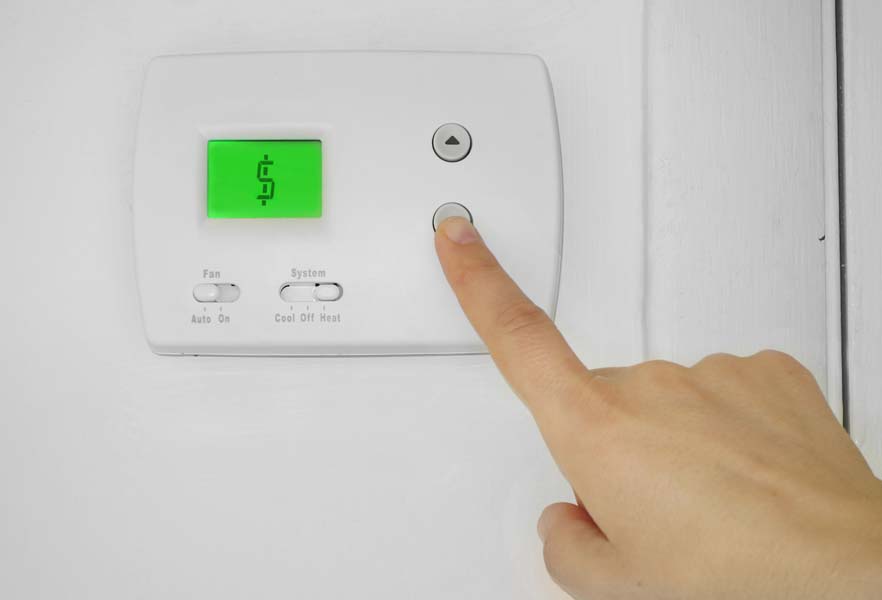 Easy Ways to Lower your Heating Costs
It is that time of the year when the temperatures have dropped, and your electric bill is on the rise. But there are easy ways that you can reduce your energy use and save a little money.
When the sun comes out open your blinds and let those rays in. Doing this will help to warm up your home without costing you anything. When it starts getting dark, make sure you close your blinds/curtains to keep the cool air out.

Check around all of your windows and doors for leaks. Buy some inexpensive caulking and weather stripping to keep the warm air in and save you money on your electric bill.

When it starts to cool off outside, this is a great time to utilize your oven. To help heat your home if you cook something in the oven, leave the door open after you turn it off.

You can lower your electric bill significantly by adjusting your thermostat. Adjusting your thermostat by at least two degrees will make a difference on your monthly heating costs. Put on a sweatshirt and a pair of socks to make you more comfortable if you feel chilly. Remember to also turn your thermostat up whenever you are not going to be home.

Proper maintenance will help your heating unit run more efficiently. Electric and oil heaters should get professional attention at least once a year and gas heaters every other year. Also, here's a step you can take all on your own: Remember to check the filters in your heating system and make sure they're clean and clear. Dirty filters lead to higher heating costs.

Be sure that you check the exterior of your heating unit. Avoid stacking anything against the heat pump or draping anything over it. Hose the outside unit down to clear it of dirt, leaves and grass clippings.
By turning down the thermostat and following these simple steps you will realize a noticeable difference in your heating costs. Save money and stay warm this winter.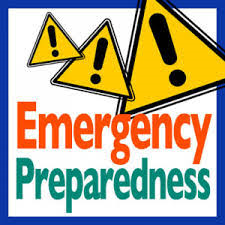 Emergency Preparedness For Renters
Whether you're in a 700 sq ft. apartment, or a two-story rental home, disasters can affect us all. From fires to floods to natural weather disasters, it's not just the home owner who is at risk when the unexpected happens. In the event of an emergency, it is important to be prepared even as a renter.
Emergency Kit
The first and easiest step to being prepared is to create an emergency kit. This kit should be kept in an easily accessible place in your home that all members of your family have access to. Your kit may vary depending on whether you live in a place prone to earthquakes, tornadoes, or hurricanes, but they all should have a few common items. It should contain things similar to the following:
Flashlight/lantern with extra batteries
First aid kit
Drinking water
Food – ready to eat
Copy of important documents & phone numbers including your property manager and/or landlord
Emergency cash
A go-bag to contain all items for each family member
If you live in an area with a high risk of devastating natural disasters, you may want to include more items necessary to be self-sufficient for three days. These kits can prove immensely helpful in any emergency from a simple power-outage to an earthquake.
Evacuation Plan
The next step is to have an evacuation plan. This is especially important if you live in an apartment building or a multi-story home. If you do live in apartment building, there should be an evacuation plan already in place that is posted in the common areas. Make sure you familiarize yourself and your family members with this plan so you know where to go to escape the building quickly. It you live in a house, draw up a sketch of your home and draw a route to the nearest exit points from every room so that young residents can know exactly where to go in case of an emergency. Also agree upon a family meeting area away from your home in case an evacuation becomes necessary.
Renters' Insurance
Finally, decide if renters' insurance is right for your family. Many management companies require it, but for those that don't, most renters forgo it. While your landlord or management company is responsible for structural repairs to your home in the event of an emergency, they are not responsible for your belongings. For less than $20 a month, you can receive coverage which can be a huge lifesaver in the event of a real disaster.
Thankfully, emergencies and natural disasters rarely occur. However, if you are fully prepared in the case that something does happen, it can make the fallout and road to recovery exponentially smoother and faster. Just taking a little time today to prepare can make all the difference tomorrow.